Solo star Alden Ehrenreich officially joins the MCU in a mystery role on the upcoming Disney+ series, Ironheart, starring Dominique Thorne. Since the launch of Disney+, Marvel Studios has gained an additional platform to help build out the MCU with original TV shows that connect to their films. Throughout Phase 4, Marvel Studios have premiered new originals such as Loki, WandaVision, What If…?, Hawkeye, The Falcon and the Winter Soldier, Moon Knight, and Ms. Marvel.
While She-Hulk is the next Marvel Studios series to premiere on Disney+, more shows are on their way. One of them is Ironheart, which will focus on the teenage heroine Riri Williams, played by Dominique Thorne. However, before Ironheart starts, Riri will be making her MCU debut later this year, but on the big screen. Riri will appear in Black Panther: Wakanda Forever, setting up her solo series.
As filming has officially kicked off for the Ironheart show, the MCU series has added its latest cast member, someone from the Disney family. Alden Ehrenreich, who portrayed a young Han Solo in the Solo prequel film, is jumping over to the MCU as Deadline reports he has been tapped for a mystery role on Ironheart. It's unclear if he will be a recurring guest star or a series regular on the show. Despite not having a character name, Deadline claims that Ehrenreich has a "key role" in the series.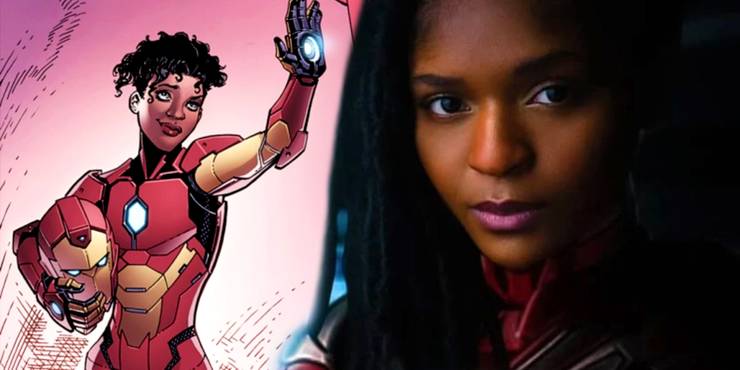 Ehrenreich is the latest cast member to board Ironheart that has already announced a handful of actors in the last couple of months. Along with Thorne and Ehrenreich, Ironheart also stars Manna Montana and Harper Anthony, whose roles are also being kept under wrap. Lyric Ross is also attached to Ironheart, reportedly playing Riri's best friend, who might be Natalie Washington from the comics. Anthony Ramos has also boarded the Ironheart series, with his unknown character being described similar to the impact that Jonathan Majors' Kang the Conquer had in Loki season 1.
With little to no information to base off on, it's hard to imagine who Ehrenreich would be playing in Ironheart. Since filming is underway, inevitable set photos may give clues about who Ehrenreich – and any of the other co-stars – is playing in the series. While Marvel Studios may not have its iteration of Riri connect with MCU's Tony Stark like in the comics, perhaps Ehrenreich is playing someone related to Stark Industries that discovers the armor that Ironheart has created. With San Diego Comic-Con just around the corner, maybe Ironheart will be present in some capacity and will offer some clarity on Ehrenreich's character.