Squid Game creator Hwang Dong-hyuk shares an update regarding the script for season 2. After its late 2021 debut on Netflix, Squid Game soon became one of the platform's most popular series ever. After months of Dong-hyuk teasing what he had in store for the second season, Netflix finally greenlit Squid Game season 2 in June 2022. As of yet, there has been no release date scheduled nor no official plot details.
Though months have passed since the 2021 release of Squid Game, the series has remained in the spotlight. Shortly following the announcement that Squid Game season 2 was greenlit, Netflix announced plans for a Squid Game-inspired reality TV show called Squid Game: The Challenge. The reality show has high ambitions, with plans for 456 contestants to compete for a 4.56 million dollar prize, mimicking the presentation of the competition in Squid Game itself. Most recently, Squid Game has continued its spectacular momentum by receiving copious Emmy nominations, including writing and directing nods for Dong-hyuk.
Dong-hyuk offers fans another taste of Squid Game season 2 in a recent interview with E! News. Though Dong-hyuk initially expressed reluctance to answer questions about Squid Game, he relented. His brief statement about Squid Game season 2 promised "new games and new characters." Check out the complete statement from Dong-hyuk:
"​​I have a set outline. I have a treatment of a whole season two episode with new games and new characters. I like it. I think it's good. It's better than what I expected."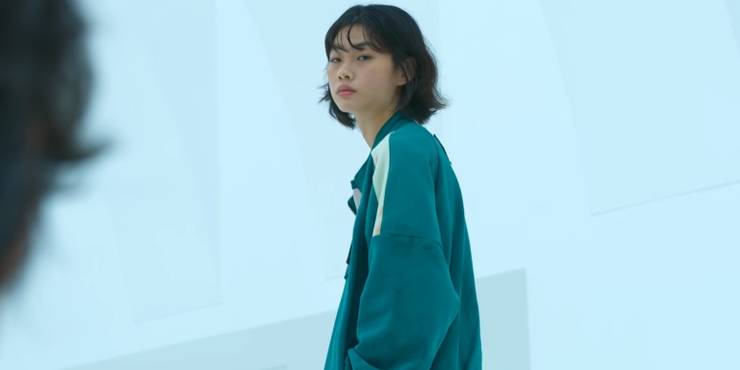 While Dong-hyuk's statement is predictably vague, it builds the hype regarding season 2 of Squid Game. The recently-Emmy-nominated creator of Squid Game has previously teased that season 2 will feature similar themes as the first season and confirmed the return of Gi-hun for the second season. Other than that, his statements regarding the next season of Squid Game have been left deliciously ambiguous, only giving fans a taste of the recurring characters and potential spoilers. In this most recent statement, Dong-hyuk still reveals very little but shows confidence in the quality of Squid Game season 2 and the games therein.
Hopefully, Dong-hyuk can instill the same confidence in audiences as more details on Squid Game season 2 come out. Although there have been many theories about characters such as Ali surviving the events of season 1, the only characters confirmed to return for Squid Game season 2 are Gi-hun and the Front Man. Given most season 1 characters visibly died on screen, Dong-hyuk will have plenty of opportunities to explore the "new characters" in Squid Game season 2.